Don't be surprised I'm not asking you to steal anything to buy presents this year for your partner but actually I'm giving you ideas to buy some steel gifts that are useful for them. Steel gifts provides you with various good options in personalised gifts as well as in non-personalised gifts. A steel gift can be something different for them.
Moreover steel gifts generally lasts long and keep refreshing your memories whenever they come in use. They are a token of love. There are endless options like jewellery, cutlery, bracelets etc. I'll discuss some of the best here:
Stainless steel earrings
Earrings are the most precise jewellery item for ladies. They just captures their heart by their design and ethnicity. So get your girl a  smart pair of stainless steel earrings as in steel they'll sparkle and stays shiny for longer. Also they'll be loved by all.
Stainless Steel Bottle Opener
Now which man hates to drink from the bottles and not necessarily alcohol, it can be any drink but drinking from bottle is always the first preference for them. When they go for a boy's day out they'll take this bottle opener with them and each bottle will remind him about you. Also it'll be a something different and useful gift for them. So surprise them with an attractive bottle opener this year. And you'll also prevent them from breaking stuffs and harming their own seleves for oprning bottles.
Stainless Steel Iphone Cases
Is he an iphone lover, almost all men are coz they for for perfection and no other phones are more perfect than iphones and yeah they're classy too. You can gift them an engraved stainless steel iphone case or gift them both phone and the case if money is not an issue for you. It is a classy gift no doubt and being personalised it will surely had them by its elegant look only.
Gift Happy Steel Anniversary Teddy
11th anniversary is generally called 'Steel Anniversary', you can get them a teddy on whose t-shirt "Happy Steel Anniversary" is written and holding a steel rose  it'll look more cute. This can be a great decor for your bedroom, reminding you both how many beautiful years you've spent and still there's a long way ahead.
Stainless Steel Spoons with Message
You can get your partner a stainless steel spoon on which a sweet message is engraved and whenever they'll eat with that spoon, they'll smile with every bite. This is a wonderful idea that'll surely brings you close to them. ANd your message can be something cheesy like "I love you like a  kid loves cake" or "I love you like a love song baby". So choose some good line and get on their spoon.
Stainless Steel Cufflinks
Cufflinks are a great gift for any man who works hard and do care about his look at work. And I think almost every man seeks perfection in work as well as in dressing. Thus, nothing else can serve the purpose of gifting a man more than cufflinks and when they are in stainless steel they just become more special. Even the engraved cufflinks are available in steel and that can be more impressive for your lover.
Stainless Steel Bookmark
A gift idea that'll captivates your lover's heart. Bookmarks are just necessary for all but especially for book-wormers or those who are just a lot into novels. If your partner can't live without books around then you must go for bookmarks and paper one can only be used for limited time but steel ones will remain like forever and at each and every page of any book they'll remember you.
So choose something among the above items or if you find something else that is equally intrigued like these ones then you can comment below.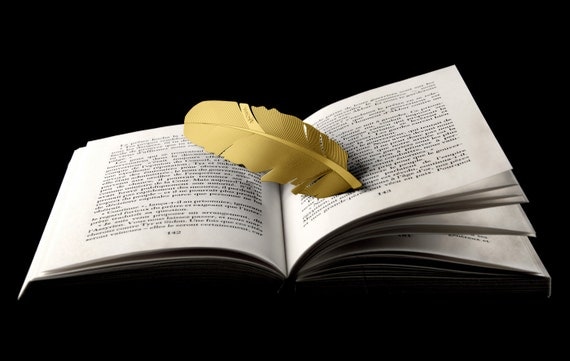 A Gift In Steel
A gift that lasts long,
Will surely bring a smile on the face of whomsoever it belongs.
A gift that'll just captures their heart,
And it'll make them realise you can never be apart.
A gift that shines a lot,
And it'll always spread happiness since the day it was bought.
A gift that is also kind of strong,
And a gift than can hold your love for long.
Save
Save
Save
Save
Save