First days are always tricky, you are in state of confusion what to do and what not to do. Someone has said that " you never get a second chance to make a first good impression", and with that in mind you need to prepare yourself for your first date. It is also a debating thing whether you should get a gift on your first date or not, I would like to say that gifts are okk for formal dates until and unless you get her something like a diamond ring and scared the crap out of her.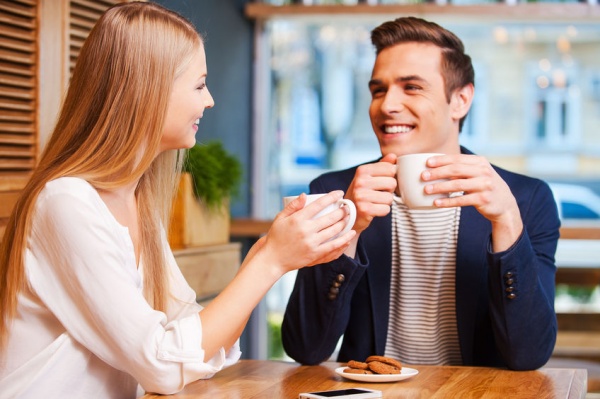 You should get something that touches her heart and doesn't make her uncomfortable. So focus more on making the day memorable and gift something sweet speaks as a to be nice gesture.Here are some tips for gifts that'll surely make your impression lasts forever.
A single stemmed flower
Make sure you bring a single flower and not a bouquet as it can be creepy. Go for any soothing flower like yellow rose or yellow sunflower and not the red one coz red is the colour of love and first dates are just formal.
A cute little box of chocolates or a single chocolate
Chocolates are something that wins heart of every girl and yeah it hardly costs anything to buy some chocolates. Also this sweet thing will surely add some sweetness to your date.
A small stuffed toy
Get her a small little teddy bear or angry bird that will be a pleasant surprise for her. A soft toy is something that most of the girls like and love to have near them when they're sleeping. You know girls just love hugging teddies since childhood, but mind you, don't assume all the girls like stuff toys.
Something unconventional like a silk scarf
For any girl dresses and clothes are like the best companion ever, if they're ever given a choice they'll choose a dress over you…LOL….Worry not it'll be a nice gift that can go with any of their outfit, so get a sober colour scarf that can easily be worn with any colour dress.
A small jewellery
Yeah not a ring for sure, here by jewellery I mean a chained bracelet or sweet little earrings. You may have some idea about choices so you can get a small piece of jewellery that she'll like for sure. Don't go for anything heavy and expensive coz that will make her doubt what are you upto. Beware that you hardly know each other so choose something that is a delight for her and not a fright.
Something related to her hobby
You know if she is a bookaholic or she is a painter kind, you can buy a gift that will make her think that you do listens to her carefully when she shares about her various hobbies and you do consider her likes and dislikes. Get her a book or a paint box.
Something for her things
So for this you need to rake your brain for some clues from the times you've had conversation with her about any small or big news that just occurred recently in her life and plan the gift accordingly. Like if she has just bought a new vehicle then a keychain can be a great gift.
Something like a tiny adventure
You can also go for something totally different like a plant or bunch of balloons that will make her smile. Doesn't look much according to the first date and serves the gifting purpose well
So in the end what matters is how much you know her and you much you've paid attention to her talks. If you seriously wanna win her heart you need to be a little creative and think out of the box. You have to make her realize how thoughtful and nice you're as a guy without looking desperate.
Save
Save
Save
Save
Save