With the most amazing, full of fun and lightening festival of Hindus, Diwali being just around the corner, you must have started to prepare your lists of people whom you've to send gifts this year. Diwali gifts are really important, it is the way to show your near and dear ones and they mean a lot to you and your festivals are incomplete without them. Also Diwali gifts are given to everyone who are not just related but also helping you or has helped you at various stages of life. They can be colleagues, friends, neighbours etc. So you should be thoughtful with your gifts and must make the receiver happy.
Here are a tips that will help you to find the perfect gift for your loved ones that'll delight their hearts
Make a list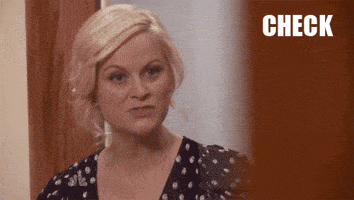 Now this is first and the foremost step, you need to prepare a list that will include all your relatives, friends and neighbours whom you've to gift. In this way you'll have a rough idea of how many total gifts you need to buy, also you can think of some gifts that'll each of them would like according to their interest, just a vague idea you know. So that you end up buying something related to those things only. Because at the end moment you can't decide properly and will end up buying gifts that may not be useful for them.
Be innovative while choosing the gifts
Gifting is not at all an easy task, the affection and thoughts you put in counts while picking a good gift for your loved ones. Also if you wanna make them feel more special you can go for DIY gifts, they'll take some time and efforts but you do have vacations on diwali so why not enjoy it making some cool stuffs and save some money too.
Pick the gifts accordingly
What to gift whom?…you must know the answer to this question, at least some relative things for the people you should consider. Like to your neighbour you can go for gift cards and sweets for your relatives you may wanna buy silver gifts and even you can think of what are their interests and then can buy according to that.
Considering options
You need to prepare according to the options readily available at the market nearby. As you don't wanna drive far away just for a single gift also you'll be very busy and very rare gift will consume a lot of time. Gifts like handmade cards, dry-fruits, sweets, utensils etc with DIY wrapping will be appreciated by everyone. These gifts even come handy and storage and carriage work will be easy for you.
Getting a personal touch
Until and unless your loved one lives in another state prefer to meet and then give them gifts on your own. Don't send them by courier or post as this is sometimes upsetting for the receiver even though you've put a lot of efforts in buying the gift. Always meet personally and give your wishes by heart that will be more overwhelming for them. And Diwali is the only time when you get a chance to have some fun with your own people, so why to miss that opportunity?…
Hope you're not confused now and can buy the gifts accordingly.
Diwali is there to shred some prosperity and light,Get some gifts and make your loved one's day more bright.
Save
Save